Bill Marler Named to 50 Most Powerful People in Food List
Bill Marler ('82, Political Sci., Engl., Econ., with honors) was included on the list of America's 50 Most Powerful People in Food for 2013 compiled by The Daily Meal, a culinary review website. He joins the ranks of the nation's top chefs, writers, food industry leaders, and activists. Marler, a food safety advocate, has a law practice in Seattle and represents clients from around the country, especially victims of foodborne illness.
Michelle Widner Joins Bernardo Wills Architects
Michelle Widner ('02, Interior Design) has joined Bernardo Wills Architects as an interior designer. Initial projects for which she is providing expertise include the Newtech Skill Center and Werschler Dermatology office renovation and addition, both in Spokane. Since graduating from WSU Widner earned a National Council for Interior Design Qualification and gained 10 years of professional interior design experience, focusing on corporate, retail, educational, and health care assignments. She is a member of the International Interior Design Association and Advisory Board for the WSU Interior Design program.
In Memoriam
J. Edwin Faris ('48, '51 MA Ag. Econ.)

J. Edwin (Ed) Faris '48, '51 MA, 85, passed away on February 26, 2013. He was born in Wenatchee, Washington, on January 6, 1928. Ed was a devout Christian and was raised in the Church of Christ. He married Zorita (Jackson) Faris on September 8, 1951. He and his beloved wife had almost 55 years together, living in California, Virginia, Washington, the Carolinas, Florida, Chile, Thailand, and Indonesia. They loved traveling and saw much of the world. Ed and Zorita moved to Charlotte in 2000; Zorita passed away in July 2006. In October 2008, Ed married Mollie Reid Barnes of Charlotte. He earned a Master's Degree from Washington State University in 1951and a PhD from NC State in Agricultural Economics. He taught at University of California Davis and was department head at Virginia Tech, Washington State, and Clemson. He was an on-site USAID consultant and advisor in Chile, Thailand, and Indonesia. A devoted husband and father, he leaves behind his loving wife, Mollie Faris, and four children: Jeff Faris (Reta) of Texas, Kim Pond of Colorado, Jill Wood (David) of Virginia, and Meg Burton (Ian) of Charlotte. He leaves one brother, one sister, nine grandchildren, and four great-grandchildren. In addition, he leaves two step-daughters, Teresa Barnhardt (Bobby) of Charlotte and Christi French of Waxhaw, two grandchildren, and two great-grandchildren. A Memorial Service will be held at 2pm on Saturday, March 2, at the Providence Road Church of Christ located at 4900 Providence Road, Charlotte, NC 28226. Memorials are suggested to the Providence Road Church of Christ – Haiti Mission, the Providence Road Church of Christ, or the Aldersgate Residents' Fund at 3800 Shamrock Road, Charlotte, NC 28215. For those who cannot attend Saturday's service, there will be a smaller memorial service on Sunday, March 3, at 2pm in the Aldersgate Fellowship Hall. Please share condolences and memories at www.LoweNeddoFuneralHome.com.
Published in Charlotte Observer on March 1, 2013
Leslie Preston Yates ('50, Forest & Range Mgmt.)

Three days after his 89th birthday, Les died peacefully, surrounded by his loving family, following a short battle with pneumonia. Born in Bozeman, Montana, one of five children of Tom and Altha Yates. Graduated from Central Valley HS in Spokane Valley, began college studies at Whitworth, before serving in the Army Signal Corps, toward the end of WWII, serving in France and Belgium. Following honorable discharge from the Army, Les resumed his college studies at Gonzaga, and eventually transferred to Washington State University, where he earned a BS in Forestry in 1950. Les met and married the love of his life, Phyllis Allen, in December 1948. Together they lived in Pullman while he completed his studies in Forestry, and then moved together to Alabama where he began his 32 year career with the US Forest Service. His career took him to four different states, culminating in Bend, Oregon. Les is survived by his wife of 64 years, Phyllis, son Ken (Jennifer), son Dan (Nita), daughter Kathy (Derrick), and grandsons Eric (Christina) and Adam. After retiring in 1979, Les and Phyllis purchased five acres on Wild Rose Prairie north of Spokane, where they built the home which they enjoyed for many years before moving into north Spokane to be closer to their church and many of their friends. A memorial service will be held Thursday, 21 February, 2 PM, at Country Homes Christian Church, 8415 N. Wall St., Spokane.
Published in Spokesman-Review from February 17 to February 20, 2013
John A. Schultheis ('56, Ag.)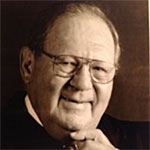 The Honorable John A. Schultheis passed away at his home in Spokane on February 12, 2013. Judge Schultheis was born in Colton, Washington on January 12, 1934, the sixth child of Andrew and Winifred Schultheis. Judge Schultheis graduated from Colton High School. He was the Washington State President and National Vice President of the Future Farmers of America. He served in the United States Army in Germany and attended Washington State University, graduating in 1956. While in the army, he met his future wife, Catherine C. McCann in Dublin, Ireland. Judge Schultheis graduated from the Gonzaga University School of Law in 1961 and married Catherine in 1962. John and Catherine had four children: Patrick (1964), Colleen (1965), Elizabeth (1967), and Andrew (1970). John practiced law until 1974, when he became a Spokane County District Court Judge. He served until 1983, when he was appointed to the Spokane County Superior Court bench. In 1993, he became a judge of the Washington State Court of Appeals, from which he retired in 2009. Judge Schultheis remained active in the community until his death, including more than 60 years of involvement with the Spokane Junior Livestock Show. He was widely admired for his humanity and warmth, his keen intellect, his constant pursuit of justice, and his sense of humor and quick wit. Judge Schultheis is survived by his wife Catherine, his children, Patrick (Dianne), Colleen (Chip), Elizabeth (Terry), and Andrew (Lauri), multiple grandchildren and step grandchildren, and his brothers Donald, Harold, and Michael. Visitation will be held on Thursday, February 14, 2013 at 5 p.m., with a Rosary immediately following at 7 p.m., both at Hennessey Smith Funeral Home. A Funeral Mass will be held at St. Aloysius Parish, Friday, February 15, 2013 at 1:30 p.m. with a reception immediately following at Manito Golf and Country Club. Private family Interment will be held Saturday, February 16, 2013. In lieu of flowers, please consider making a donation to Catholic Charities at 12 E. 5th Ave., Spokane, WA 99202. Please visit Judge Schultheis's online tribute at www.hennesseyfuneralhomes.com, and leave a message of condolence.
Published in Spokesman-Review on February 14, 2013
Clifford Ira Hurley ('53, Forest & Range Mgmt.)
Cliff Hurley '53 died suddenly on February 2, 2013 on a hiking trail at Lake Quinault at the age of 82. Cliff was born September 22, 1930 in Raymond, Washington. He is survived by his wife Linda, his children: Richard Hurley, Timothy and wife Ann Hurley, Jeff Simmons, Cassandra Bodie, Denise Blue, Colleen Simmons and Lisa Anderson, 12 grandchildren, 10 great grandchildren, and his sister Carole Del Vecchio. He graduated from Willapa High School and Washington State University with a degree in forestry and entered the army as a Lt. in 1953. In 1957 he moved to Eatonville and started his career with the Dept. of Natural Resources. He retired in 1982. He lived in Olympia for the past 35 years. Cliff was an outdoorsman and great storyteller with a unique sense of humor who loved his friends and family, animals, fishing, hunting, and traveling in Alaska. He was a charter member of the Eatonville Eagles. His life will be celebrated at a potluck on Sunday, February 17, 2013 at 2:00 pm at the Eatonville Eagles club, 100 Weyerhaeuser Rd, Eatonville, Washington. His family would love to hear your stories and see your pictures. Memorial contributions in his memory may be made to the Eatonville High School Scholarship Fund, c/o Mt Rainier Aerie 3158, PO Box 219, Eatonville, WA 98328; or to your favorite charity . Cremation arrangements are entrusted to Fern Hill Funeral Home in Aberdeen, WA. FernHillFuneral.com
Published in The Olympian on February 10, 2013
Anita Mabel Alexander ('54, Home Econ.)
Anita Alexander, a longtime resident of Sandy, died Jan 30 at age 94. Anita was born in Soda Springs, Idaho to Almon John Gronewald ("Jack") and Stella Henrietta (Peck) Gronewald. She graduated from Mosier High School and in 1954 obtained a BS in Home Economics from Washington State University. Anita was a member and volunteer in many regional and national societies, including the Oregon State Beekeepers Association, the Pacific Northwest Lily Society, the American Primrose Society and many others. She was a home economics educator, past editor of the Primrose Quarterly and author of many publications including magazine articles and book chapters. Anita worked for social justice in many ways, including being a volunteer at the Portland YWCA and sponsoring and supporting students and families from Africa, Mexico, and Tibet. Anita had friends and loved ones worldwide. She had a lively intellect and was often not afraid to let people know her opinions. She was preceded in death by her beloved husband, Lucien Barton Alexander; stepson, Jerry Raymond Alexander; daughter, Carol Louene Alexander; grandson, Philip Walter Plotner; great-grandson, Cody Philip Plotner; and sister, Jeanne Wilcox. Survivors include son, Stephen Richard Wilcox; daughters, Beverly Jean Stone and Susan Jennie Alexander; "adopted" daughter, Yamai Secka Jack of The Gambia; brothers, Harry Gronewald and Gail Gronewald; six grandchildren; one great-grandson; Yamai's family; and many nephews and nieces. The memorial service will be at Zion United Church of Christ on Sunday Feb. 10, 2013 at 1:30 p.m. Donations in lieu of flowers can be made to the Oregon State University Foundation, noting whether the donation is for the Lu Alexander Graduate Fellowship in Forest Mensuration and Biometrics, or the Jerry Raymond Alexander scholarship, for deserving Oregon students.
Published in The Oregonian on February 4, 2013
Duane Lewis ('50, Wildlife Mgmt.)

Duane Lewis passed away on January 27, 2013 in Spokane, WA. Duane was born on February 7, 1926 in Marietta, Washington to William and Evelyn Lewis. Duane graduated from Bellingham High School, attended Washington State University and graduated with a degree in Wild Life Management in 1950. After graduating high school Duane was drafted into the US Army Air Corps and served his country from 1944 through 1946. In 1952 he was hired on with the US Department of Agriculture as a soil conservation specialist working in Okanogan, Goldendale and eventually settling in Ephrata, Washington in 1968. Duane retired in 1979 and then worked as a consultant for the Washington State Department of Natural Resources until 1982. He married the love of his life, Raynell Kutil, on November 18, 1950 in Wenatchee, Washington and they had two children. Duane had a love for music, singing in college productions, barbershop quartets and the church choir. He particularly enjoyed hunting, fishing, camping and traveling to different countries. Duane also volunteered at the local Ephrata elementary schools helping students improve their reading skills and was a member of the Ephrata Kiwanis Club for 35 years. Duane was a caring, loving husband, father, grandfather and brother. He is survived by Raynell, his beloved wife of 62 years, his children, Mark Lewis of Hoquiam, WA and Nancy Lewis of Spokane Valley, WA., two grandchildren, Stephanie Lewis of Calabasas, California and Alisha Lewis in Los Angeles, California, and a sister, Billie Adams of Deer Park, Washington. He is preceded in death by his parents, William and Evelyn and his sister, June. A Memorial Celebration will be held on Saturday, February 2, 2013 at 11:00 am at the Ephrata Methodist Church, 117 C St. NW in Ephrata, WA. A private family Interment at the Ephrata City Cemetery will take place on Friday, February 1, 2013. In lieu of flowers please consider a donation to the Ephrata Methodist Church, 117 C. ST. N.W., Ephrata, WA. 98823 or to the Ephrata Kiwanis Club, PO Box 451, Ephrata, WA. 98823.
Published in Spokesman-Review on January 30, 2013
Bertice Anderson ('44, Home Econ.; '56, Ed.)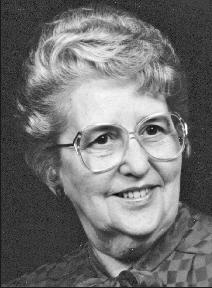 Bertice Louise Anderson '44, '56 was born in Everett, WA on April 19, 1922 and was living there when she passed away peacefully on January 12, 2013 at the age of 90. Her parents were Perry and Mabel Black.
She attended high school in Marysville, WA and graduated from Washington State University with a BA in Home Economics in 1944 and a Bachelor of Education in 1956. She also lived in the Kingston, WA area for over 30 years.
She was preceded in death by her husband, Rex Anderson; her step-son, Barry Anderson; and her sister, Joan Shupp.
She is survived by her two sons, Mike and Nick Duane; step-daughter, Susan Anderson; step-son, Greg Anderson and his wife Susan; two grandsons, Terry and Ron Anderson; granddaughter, Shea Lee Richmond, and several nieces and nephews.
She taught high school in the Montesano and Everett school systems and worked at the Snohomish County Library when it was first organized.
An online guestbook is available at www.asacredmoment.com.
Memorial gifts in lieu of flowers may be sent to the Alzheimer's Association at www.alz.org, Alzheimer's Foundation at www.alzfdn.org, or the charity of your own choosing.
Published in The Herald (Everett) from January 27 to January 28, 2013
Paul Williams Sweet III ('67, Hort.)
It is with saddened hearts that we announce the passing of our loving husband, father, and grandfather Paul Williams Sweet III. Paul passed away on January 14, 2013 after suffering from a stroke.
Paul was born on January 28, 1942, to his father, Paul Jr .and mother, MarjorieJean in Centralia, Wash., he was the eldest of three. Paul graduated in 1967 from Washington State University with a Bachelors of Science degree in Horticulture with a Minor in Mathematics. He worked at Aveox as Quality Control. He loved fishing, gardening and always had a smile on his face. He had the biggest blue eyes that would light up a room.
He is survived by his loving wife, Helen of 40 years and their children: sons, Angel of Simi Valley, David of Las Vegas, Paul IV and daughter-in-law, Claudia of Oxnard, and Manuel of Oxnard; daughter, Donna of Simi Valley; brother, Arthur and sister-in-law, Linda of Centralia; sister, Joan and her children Stephanie and Patrick. He also leaves behind to mourn his passing, his grandchildren, Paul V, Robert, Nathan, Aracelli and Jesse.
Visitation will be held on Monday, January 20, 2013, from 6 to 9 p.m. in the Camino del Sol Funeral Home Chapel with the Recitation of the Rosary beginning at 7 p.m. Mass of Christian Burial will be celebrated on Tuesday, January 21, 2013, at 9 a.m. at Mary Star of the Sea Catholic Church, Oxnard. Burial will follow in the Santa Clara Cemetery. To sign an online registry, please visit www.caminodelsolfuneralhome.com. Camino del Sol Memorial Center and Funeral Home, A Heritage Life Tribute Center, 200 North C Street, Oxnard, is Assisting the family with the arrangements.
Published in Ventura County Star from January 19 to January 22, 2013